Senior Director's Seat
SUMMER 2015 – 13-18 year olds
July 6-17th, 2015 – Monday to Friday, 9AM-3PM
Earn 4 high school credits through SelfDesign High (not Selkirk College)
Grade 10, 11, 12 participants who reside in BC AND who are registered with SelfDesign High
During the first week of this hands-on program participants pitch, script, direct, and produce their own short films using professional camera and sound gear. Once production is complete, the focus turns to editing, where participants learn advanced editing techniques using Final Cut Pro and create an original soundtrack using Soundtrack Pro. A short internship is made available during the second week for participants who would like to work alongside a professional filmmaker to gain experience on the set or in the field. An emphasis on collaboration, responsibility and critical thinking run through all aspects of this intensive two week program. Participants do not need any gear or equipment to participate.
Cost
$400 for participants going into Grade 10, 11 and 12 who reside in BC AND who are registered with SelfDesign High
$600 for all other participants. See Registration and Bursary below for more details. All camera equipment and editing software is provided. Participants may chose to bring their own camera to use.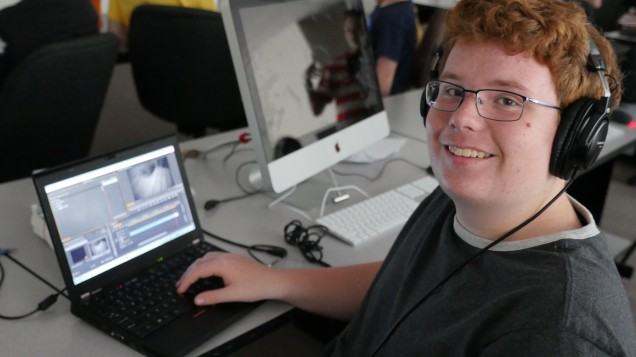 HIGH SCHOOL PARTICIPANTS – READ THIS CAREFULLY
Those participants who want to earn 4 high school credit (Visual Arts) and be eligible for reduced tuition must 1.) enrol with SelfDesign Learning Community and 2.) register for the workshop course with SelfDesign High and through Selkirk College/Kootenay School for the Arts. Follow steps here:
Step One – for participants that are new to SelfDesign High you must first enrol in SelfDesign K-12 (this does not effect your current school enrolment) SelfDesign K-12 Enrolment Application 2014/2015 (please note: please chose the 10-12 program)
Step Two – Register for the Senior Director's Seat/Film Camp (July 2015) as a workshop.
Go to the Workshop Registration 2014/15 form. Under Choose a Workshop, choose Other: and put in Senior Director's Seat/Film Camp (July 2015)

For more information about taking this as a workshop course with SelfDesign please email: workshopcourses@selfdesign.org

Step Three – Register for the film camp program through Selkirk College/Kootenay School of the Arts. Call the office at 352-2821 to ensure you are on the list for the program. They will also take your payment. If you have enrolled and registered with Self Design High your payment for the program will be $400. Please inform the administrative staff with whom you register that you have already contacted Self Design High.
Registration Information
To Register by phone: Call Selkirk College/Erin Potulicki at 250-352-2821 ext 0 (for reception) or 250-352-6601 ext 13299
To Register in person: Visit the Selkirk College/KSA office at 606 Victoria Street Monday-Friday 8:30am-4:30pm
Parents who register more than one participant in a family automatically receive a $50 discount on each additional child.
Bursary Information
There is a bursary program for families who need some financial assistance. Upon registering for your particular program, you must let the administrative staff at Selkirk College/Kootenay School of the Arts know you are interested in receiving a bursary.
Bursaries are first come first serve. $50 is available for the Production Crew (6-7), Junior Director's Seat (8-10), Director's Seat (11-13) and $100 is available for the Senior Director's Seat (14-18.)
For Further Program Information
Contact Watershed Productions at 250.505.5169 or email info@watershedproductions.ca